Donald Trump has been hard at work, making America Great Again…
He recently shakes hands with Saudi Defense Minister and Deputy Crown Prince Mohammed bin Salman, Tuesday, March 14, 2017, in the State Dining Room of the White House in Washington.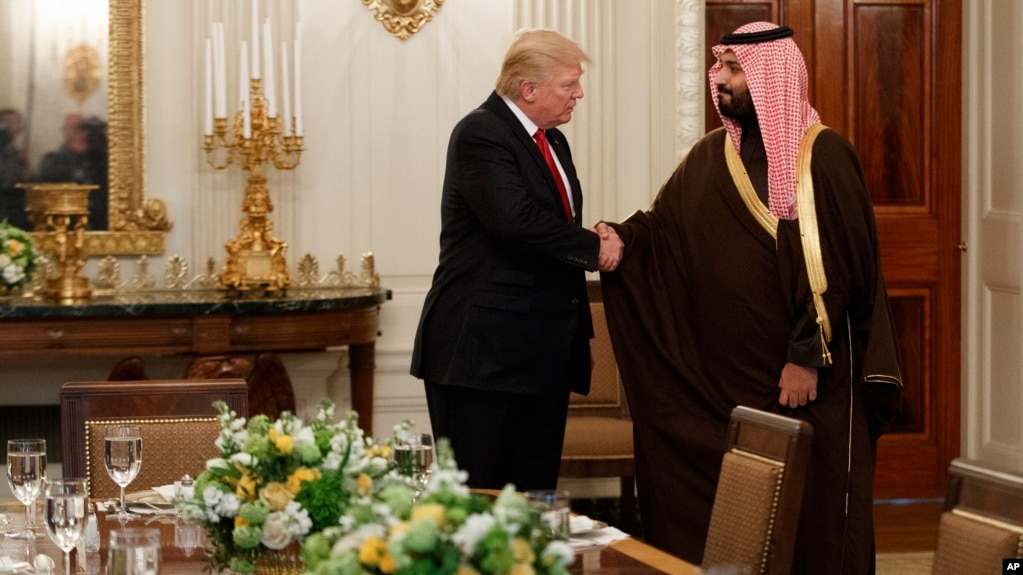 U.S. President Donald Trump and Saudi Arabian Deputy Crown Prince Mohammed bin Salman met Tuesday at the White House to discuss what the Saudi Press Agency said was "the strengthening of bilaterial relations between the two countries and regional issues of mutual interest."
According to freedomdaily,
The biggest bombshell came immediately after the meeting, when the deputy crown prince's adviser, Prince Faisal Bin Farhan Al Saud, went on Fox News to talk about the details of the meeting with Bret Baier. He revealed that the Saudis offered to help defeat ISIS on multiple occasions while Obama was in office, but that Obama refused the offer!
"We are more than ready to cooperate with the United States on countering ISIS in Syria and Iraq, across the region, not just financially but the Saudi government offered during the Obama administration's time to send its troops into Syria to fight ISIS, that was not met with enthusiasm by the Obama administration.

"I think that offer remains on the table. And I'm sure that we're more than, the Saudi government is more than ready to support the U.S. in eradicating ISIS. But not just financially, but with its own troops and its own people."
Unreal. Not only did Obama put ISIS into power by arming the Syrian rebels, but then refused to take them out…even turning down Saudi money for help! Obama truly is the father of ISIS. This was not an "accidental vacuum"  that led to the rise of ISIS. This was an intentional and deliberate plot to deteriorate America by allowing our enemies to grow in power!